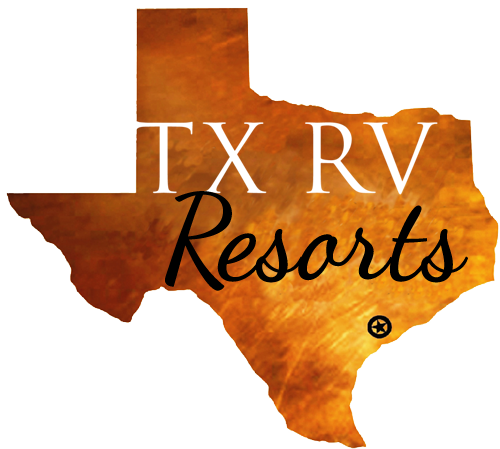 PROMOTION
FOR NEW GUESTS!*
Stay with us for 6 months and the sixth month is FREE!
Stay with us 12 months the sixth and twelfth months are FREE!
 Quiet hours:
Quiet hours are from 10:00 pm to 7:00 am. Please respect your neighbor.
Speed Limit:
SPEED LIMIT THROUGHOUT THE RESORT IS 7 MPH AT ALL TIMES. STRICTLY ENFORCED!
Check Out:
Check out time is 12:00 pm for all guests. We do not guarantee the same site if you choose to extend your stay. Check with the office by 10:00 am for possible extension.
Pool Area:
Pool hours are for everyone are 10:00 am – 8:00 pm and 8:00 pm – 10:00 pm for adults only. NO LIFEGUARD. Please follow ALL pool rules posted at both pool and spa. The hot tub is not a children's pool and is for adults only.
Lake Area:
Fishing is permitted and encouraged!!!  CATCH AND RELEASE ONLY. NO SWIMMING, WADING OR BOATING allowed in the lake. Stay away from lakes edge at all times.
Children:
Parents are responsible for the conduct of their children and financially responsible for any damages incurred by their children. Children under the age of 14 must be accompanied by their parents while in the resort.

Guests:
RV Site Rates include 2 adults and 2 children under the age of 16. Children under 3 years of age are free. Extra person charges are $15 per day per person for daily sites. Extra person charges for monthly sites are $300 per month per person.

Pets: 
PETS MUST REMAIN ON A LEASH AT ALL TIMES WHILE IN THE RESORT except while in the enclosed PET RUN. ALL pet droppings MUST be picked up immediately. Failure to do so will result in immediate termination of your park rights. Barking should be discouraged. DO NOT LEAVE DOGS OUTSIDE UNATTENDED. Resort does NOT allow dangerous breeds such as Dobermans, Rottweilers, Chows, Pit Bulls, German Shepherds, Akitas, Malamutes, Siberian Huskies, Wolf Hybrids, Cane Corsos, or Presa Canarios.
Smoking:
ALL buildings are NON-SMOKING. While on property, please dispose of ALL cigarette butts safely in proper containers, not on the grounds or in the lake.
Firearms:
Firearms and fireworks are strictly prohibited.
Parking:
NO PARKING IN THE STREETS, GRASS OR LANDSCAPED AREAS AT ANYTIME. NO PARKING ON VACANT OR UNDEVELOPED SITES. Parking at sites or overflow parking spaces only. Parking fines are $50 per incident.
Vehicles &Trailers:
Limit of two (2) vehicles permitted per site. Additional vehicles are $50 per month.No boats, utility, automobile, or boat trailers are allowed to be stored in the resort community—not even for loading or unloading. All must be parked in the designated storage area. Storage fee is $50 per month.
RV Site:
KEEP GRASS FREE OF ANY AND ALL ITEMS. No exceptions. Damage fees apply for rutting grass. All sites must be kept neat and tidy, nothing is to be stored under theRV or around the RV site. Do not hang towels/clothes outside your RV or post "ForSale" signs on your RV/vehicles. BBQ pits, hibachis and other cooking devices must remain on the concrete areas. NO camp fires! Clean up fee of $25 will be applied if concrete is stained with oil, algae or other contaminants.
RV Condition:
RV's over 10 years old are reviewed by TEXAS LAKESIDE RV RESORT team. We reserve the right to refuse any RV if it is not in good appearance and/or age. NO TENTS, POP-UPS, TRUCK CAMPERS or FEMA trailers.
Washing:
You may wash your own vehicle for a fee, cars $10, RV's $25. Please pay in the office. Fines for washing double.
Refunds:
NO REFUNDS  if you choose to shorten your stay or have to be asked to leave due to violations of rules.
Termination:
Disregard for any of the above rules which are designed for safety, convenience, and a clean resort will be sufficient reason for terminating a camper's stay without additional notice.
By law, Texas Lakeside RV Resort is a service oriented business and therefore, we do not have a landlord/tenant relationship/agreement with any daily/weekly/monthly guests. The resort will not be responsible for theft or injury occurring during your stay. We reserve the right to refuse service to anyone. The owner, management or office personnel of the Resort are in no way liable for any damage to the personal possessions of the tenants or their guests.
A wonderful place to stay short term or long. The staff is very nice and helpful and the park itself is beautiful and peaceful. I do not think we've found a spec of dust anywhere at any time…. they take amazing care of the place!